Our Advantages
Along with accepting all major credit cards, we offer Care Credit financing and we honor most dental insurance plans.
Innovative Technology
Our office is equipped with the latest and greatest in digital x-ray systems, CBCT and CT Scan machines.
We Guarantee Our Work
We are confident that through education and honest communication we can help you a healthy and a beautiful smile.

Experience Counts
With over 20 years of knowledge and experience, comfort, trust and personal attention is what you can expect from us.

Success Stories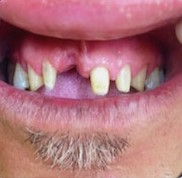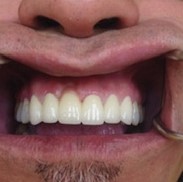 Custom Porcelain Restoration
This client received a full upper and lower porcelain custom restoration.
Custom Porcelain
Pink Porcelain to hide bony defect
Restore function
Improved cosmetic appearance
Adding the pink porcelain we were able to get the function and look the client wanted without major surgery.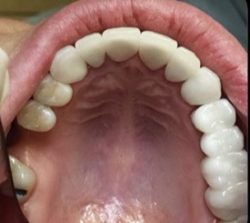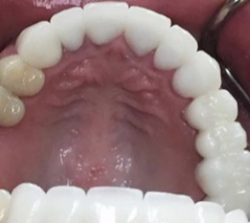 Porcelain Restoration
This client received a full upper arch full porcelain restoration.
Full upper arch
Porcelain restoration
Restore function
Improved cosmetic appearance
With this procedure we restored function and greatly improved the client's cosmetic appearance.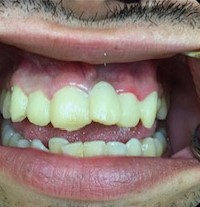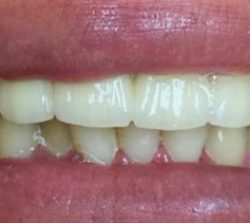 Fixed Severely Damaged Teeth
Full porcelain restoration fixing crowded and severely damaged teeth.
Exam and treatment plan created
Full porcelain restoration
Fixed severely damaged teeth
The end result was great as you can see!
Our Happy Clients
Just like most of you out there, I'm not a huge fan of dentists. It has never been a fun experience for me going to a dentist. But since I started going to Dr. Gonzalez, I knew it was a very different experience. Thank you
Teacher
Had dental surgery today and never thought I'd say – but it was an amazing experience. All because of the amazing dentist Dr. Gonzalez!!!! I have always been afraid of going to the dentist because I had a bad experience. But no more! Thank you so much for your amazing bedside manner, your expertise and gentle approach.
A Happy Client 🙂
I LOVE THIS PLACE!!! I'm so glad I found this dental office. I was looking for convenience (close to work) and found a gem! Dr. Arnaldo Gonzalez is the best and his team is so friendly.
Handyman